Many legal issues can arise in the American workplace. When your ability to earn a living and support yourself and your family is impacted by the wrongful acts of another–whether it is a manager, a coworker, or even a vendor at your workplace–you need help right away.
If you have questions about something that happened at work or if you are wondering whether your employer has engaged in illegal activity, reach out to an employment lawyer in Los Angeles today for help.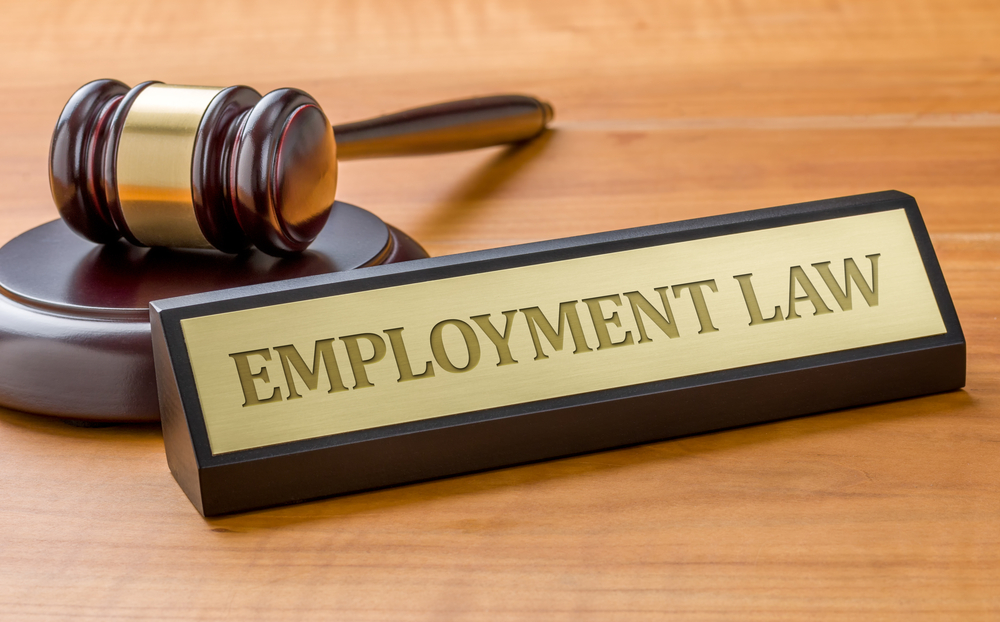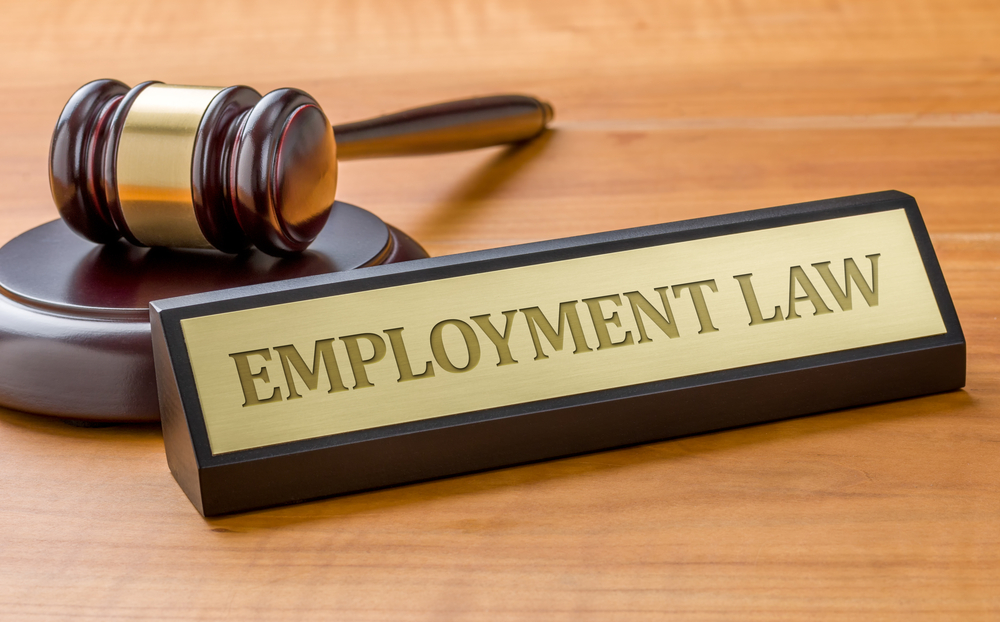 What Exactly Does Employment Law Cover? 
Employment law protects employees from being treated unfairly at work. For example, employment law covers wrongful termination, sexual harassment, and discrimination based on an employee's membership in a protected class. It covers wage and hour disputes, unions, family and medical leave, safety regulations, whistleblower protections, and much more. If you are concerned about something that is going on at your workplace, a Los Angeles employment lawyer can help you evaluate if you have a legal claim and guide you through the process of fighting for the justice you deserve.
What California Employment Laws Protect Employees? 
The state of California has multiple employment laws that protect employees. For example, the California Family Rights Act (CFRA) protects family and medical leave rights. The Fair Employment and Housing Act (known as "FEHA") is one of the country's most extensive employee protection laws. FEHA protects California employees from discrimination based on race, religion, disability, sexual orientation, gender, veteran status, and age (if the employee is over 40).
How Can a Los Angeles Employment Law Attorney Help You?
When employers, managers, and co-workers engage in discriminatory, retaliatory, and harassing behavior, employees cannot work in a safe environment. Their ability to earn a living and support themselves and their families is placed in jeopardy.
If you have experienced any of the following, you may have a valid legal claim:
Racial Discrimination in the Workplace 
Racial discrimination can occur when hiring, firing, or promoting an employee within the company. Any adverse employment action taken against an employee because of their race, color, perceived race, or perceived racial characteristics is unlawful.
It can be hard to tell if racial discrimination is happening at your workplace. Many employers are aware that racial discrimination is unlawful, and they try to hide their discrimination. For example, they may claim they need to lay off employees because of an economic downturn, but in practice, they may lay off more employees of color than white employees. In situations like these, an experienced attorney can help you understand whether you have a valid case.
Age Discrimination in the Workplace 
Americans have the right to work regardless of their age. Unfortunately, older workers are often the victims of age discrimination in the workplace. Older employees may be fired to make way for a younger hire at a lower salary, or they may be stripped of responsibilities, forced into retirement, denied promotions, or harassed by coworkers.
Age-based discrimination is illegal in California, and fighting for your rights in such a situation is essential. An employment lawyer can tell you whether you have an age discrimination lawsuit and ensure that your rights are protected throughout the legal process.
Other Types of Discrimination in the Workplace
When a person's sexual orientation or gender identity is used to discriminate, this practice can constitute unlawful gender discrimination. Unlawful gender discrimination can involve a situation where a person is not hired due to their gender, does not receive a promotion, or gets fired due to this reason. The situation can involve a woman being passed over for promotion or discrimination against LGBT individuals. As a result, employers cannot take the following actions against you because of your gender identity, sexual orientation, or gender expression:
Paying you lower than minimum wage
Denying you benefits that other workers receive, including training opportunities
Retaliating against you for filing a claim
Refusing to hire you
Failing to promote you
Demoting you
Harassing you
Taking other discriminatory actions against you
Each circumstance is different, and it is essential to know your legal rights with gender discrimination.
Sexual Harassment in the Workplace 
Unfortunately. many California employees continue to be subjected to sexual harassment.  A recent survey shows that 54% to 81% of women report having experienced sexual harassment at work. Half of the victims of sexual harassment stated that the harassment hurt their careers.
Sexual harassment at work can include sexual comments, insults, physical conduct and other conduct within (and even outside) the workplace. Some of the most common examples of sexual harassment in the workplace include the following:
Physically blocking a coworker's movements by standing in their way
Brushing up against a person
Looking at an employee's body up and down or staring at them inappropriately
Telling lewd jokes
Sharing stories about sexual experiences
Asking sexually explicit questions
Sending lewd or unwanted emails, messages, letters
Sharing images of a sexual nature online or displaying photos or pictures
Displaying screensavers of a sexual nature
Making sexually offensive remarks, gestures, or facial expressions
Repeatedly asking for dates or asking for sexual favors
If you feel this has been taking place in the workplace then it is time to fight for your rights with the help of a skilled Los Angeles sexual harassment lawyer.
Unlawful Retaliation in the Workplace 
Unlawful retaliation occurs when an employer takes adverse action against an employee due to an employee engaging in a "protected act". For example, if an employee complains to HR about a hostile work environment, that employee could be fired shortly thereafter. Or, an employee could file a race discrimination claim against an employer, only to suffer a demotion afterward and be harassed by their coworkers over it.
Depending on the underlying complaints, retaliation against an employee is unlawful in California. Retaliation can ruin a person's livelihood and impact their financial future indefinitely. For this reason, an employee who suspects they have been a victim of retaliation should contact a qualified attorney as soon as possible.
Wage Theft in the Workplace 
Wages are an employee's lifeline. We work to make money to support ourselves and our families. When an employer does not pay their employees a fair wage, that is illegal. When an employer takes unnecessary "fees" out of their employee's paychecks, that is illegal. When an employer denies their employees overtime pay, that is illegal.
If you have experienced any of the following, your employer may have violated the law by failing to pay you the total amount you are owed:
Paying less than minimum wage
Withholding benefits, such as breaks or compensation an employee has earned
Withholding a final paycheck after an employee quits
Withholding tips
Not paying required overtime, which is 1.5 times your normal hourly wage
Asking for unpaid work (work done off the clock)
Asking employees to make work-related purchases without reimbursement
Misclassifying the category of your employment to avoid regulations
How Do I Know if I Have a Valid Employment Law Case?
Many employees suspect that their employers or coworkers are engaging in unlawful activity in the workplace, but they may not be sure. If you have a potential employment law case against your employer, the best way to learn more about your rights is to discuss your case with an attorney. A Los Angeles wrongful termination attorney can evaluate your claim.
What Evidence is Needed to Prove an Employment Law Case?
The type of evidence you will need depends on the specific legal claim you are bringing. For example, if you are bringing a claim based on unlawful sexual harassment, you will need to provide evidence of the harassment. It is important that you save any messages, emails, photos, or other examples of harassment or discrimination. If the discrimination or harassment is verbal, write down what the offender said, the date, and other important facts surrounding the incident. The more documentation you have, the better chances you have of succeeding in your claim.  However, even testimony is enough to bring a sexual harassment claim.
What Remedies are Available in an Employment Law Claim?
The specific type of remedies available in your claim will depend on the type of claim you file. You can pursue compensatory damages for the out-of-pocket expenses you have incurred because of the unlawful discrimination you have suffered. For example, you can recover costs associated with medical expenses, job searches, lost income, loss of employment benefits, mental anguish, inconvenience, and loss of enjoyment of life. Punitive damages may be available to punish an employer who acted with "malice, oppression or fraud".
Why Do I Need a Los Angeles Employment Lawyer?
Employment lawsuits can be challenging to navigate, and there are strict timelines for filing a claim against your employer. Working with an attorney can ensure that you meet your filing deadlines, understand your legal options, and make the best strategic decisions in your case. Your attorney can also gather evidence and negotiate for the best outcome possible.
How to Choose an Employment Attorney in Los Angeles?
Choosing an attorney can be challenging. When you meet with an attorney, you should ask about their experience, record of winning cases, and how they communicate with clients. You should also ensure that your attorney has courtroom experience in employment law matters. You should check their status with the State Bar.
Why Should You Hire Fraigun Law for Your Case?
At Fraigun Law Group, our experienced employment lawyer has been licensed since 1997.  She has been in good standing since then.  She has an in-depth understanding of state employment laws. She will fight diligently for the best outcome possible in your case, including compensation for your economic losses and reinstatement to any employment position you have lost.
Fraigun Law Group provides potential clients with a free consultation so they can ask us questions and learn more about their claims without the financial pressure of paying legal fees. We take many cases on a contingency fee basis – you will only pay attorneys' fees and costs  once we obtain compensation for you.
Schedule a Complimentary, No-Obligation Consultation With a Skilled Employment Attorney
During your complimentary initial consultation, we will take time to understand your case, answer your questions, and help you understand your legal options. We will handle every aspect of your case and guide you through the process. Contact Fraigun Law Group today to learn more about how our experienced attorney can fight for your legal rights.