When an employee in Studio City, California makes a complaint about workplace discrimination, harassment, or unsafe work conditions, he or she should be protected. If an employer penalizes a worker for engaging in a legally protected activity, the employer can be held liable for retaliation. Cases of employer retaliation can be obvious in workplaces and may include an employee getting a negative performance review soon after filing a discrimination complaint. Sometimes, cases of employer retaliation may not be as clear as the negative performance review example. If you or someone in your family suspects your employer is retaliating against you, a Studio City employer retaliation lawyer at Fraigun Law Group can help you.
Marina Kats Fraigun is the firm's principal and founder and one of the City's Top Female Attorneys. She is well known for her aggressive courtroom reputation and sure-footed style. The Fraigun Law Group specializes in employment law including Employer Retaliation. Our expert team will review your situation with you and help you determine if you have a valid case against your employer. We offer free case evaluations to every new client. Our firm is particularly well known for handling high-profile cases and has secured settlements & verdicts against government entities, major companies, and celebrities. Call Fraigun Law Group today at 818-981-1800 to handle your employer retaliation lawsuit in Studio City, CA!
Why Do Employers Retaliate Against Employees?
There are many reasons for an employer to retaliate against an employee. In fact, retaliatory actions can take place when an employee has reported or complained about the following:
Reporting a wage violation
Reporting an illegal or fraudulent activity by the employer
Assisting fellow employees with lawsuits about illegal activities in the workplace
Refusing to engage in unlawful or fraudulent activities
Reporting instances of harassment or discrimination in the workplace
The US Equal Employment Opportunity Commission (EEOC) & California labor agencies provide strong protection for workers against retaliation in these situations. Employer retaliation can result in outright wrongful termination from a job at times while it can also include the following:
Denial of promotions or raises for the employee
Demotions from their jobs
Increased workload for the employee
Negative performance reviews
An unwarranted decrease in salary
Leaving the employee out of training opportunities
Unfavorable shift arrangements or job relocations
And more…
Activities Protected From Employer Retaliation
State and federal law prohibit an employer from taking any adverse employment action against a worker for making a good faith report of unlawful activity. On the other hand, the employer also cannot take an adverse action against a worker for refusing to engage in illegal conduct. In fact, California's employment law offers more expansive protection from employer discrimination than federal law. Employer retaliation becomes unlawful in California when it's based on a variety of protected activities such as:
Filing a complaint with the EEOC or the U.S. Equal Employment Opportunity Commission
Reporting fraud on a government contract
Refusing to engage in illegal conduct
Complaining of workplace harassment or discrimination
Filing a wage claim with the Labor Commissioner of California
Filing a complaint with DFEH or the California Department of Fair Employment and Housing
Assisting another employee to file a lawsuit or filing a lawsuit for a violation of your civil rights
Can You Secure Compensation For Employer Retaliation Cases?
There are different workplace retaliation laws in California that offer different options for employees who are retaliated against by their employer.
Labor Code 1102.5 LC
If you think you have been a victim of employer retaliation under Labor Code 1102.5 LC, you should first notify the California Labor and Workplace Development Agency via an online form as well as your employer via certified mail. Once you file the notice, the agency may decide to investigate your complaint. If the agency chooses not to do so, you are entitled to file a lawsuit in California Supreme Court.
FEHA Workplace Retaliation
If your employer has retaliated against you for exercising your rights under FEHA or the Fair Employment and Housing Act, you should file a complaint with DFEH or the Department of Fair Employment and Housing. Once the DFEH issues a right to sue notice, you may sue your employer for workplace retaliation.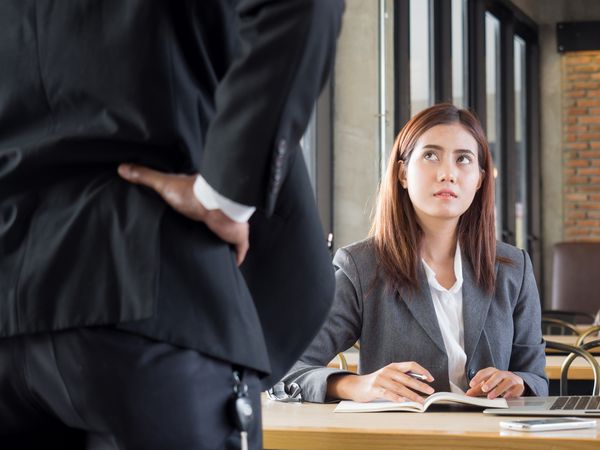 California False Claims Act Workplace Retaliation
If you are a victim of employer retaliation under the California False Claims Act, you are immediately entitled to file a lawsuit against the employer.
When you or someone in your family has been retaliated against in the workplace, you are entitled to file a lawsuit against the employer. The expert team of employer retaliation attorneys at Fraigun Law Group is ready to help you with your case. Our team is ready to investigate what happened and work to ensure you are treated fairly. Our main goal is to secure the compensation you are rightfully entitled to. The compensation you receive may include:
Legal fees and court costs
Any unpaid wages
Possible punitive damages against your employer
Reinstating you in your job – if applicable to your case
Damages for the pain and suffering you had to undergo due to employer retaliation
How To Prove That You Were Retaliated Against?
A retaliation claim is usually proved through circumstantial evidence such as:
The employer has ignored his/her own internal policies to terminate or punish the worker
Terminating a worker shortly after he or she engaged in the protected activity
Providing false or illogical reasons for the termination of the employee
Accusing the worker of poor performance in contradiction to his or her prior performance history
How A Studio City Employer Retaliation Lawyer Can Help You With Your Retaliation Claim?
Cases involving workplace retaliation are quite complicated at times. At Fraigun Law Group, our expert employer retaliation lawyers are experienced in evaluating your situation and deciding if you have a solid case against the employer. In fact, our main job is to empower you and give you a voice in these situations. Here is how our lawyers can help you with your employer retaliation claim:
Conduct a complete investigation into your claim
Gather all evidence to prove your case
Obtain statements from your co-workers and supervisors related to the case
Negotiate with the parties involved to obtain a fair settlement on your behalf
Check your employer's past history of terminations
Work with experienced economic and financial experts to calculate your losses properly
Take your case to trial if no fair settlement is possible through negotiations
How Long Do You Have To File A Retaliation Claim In California?
Any retaliation claim involving discrimination should be filed within 6 months after the alleged incident took place
Retaliation claims related to equal pay violations should be filed within 2 years from the date of the incident
Retaliation claims based on health and safety code violations should be filed within 90 days from the date of the incident
Retaliation claims are complicated and should be handled by a reliable employer retaliation lawyer in Studio City, CA. The lawyers at Fraigun Law Group are your best bet to handle your case successfully and obtain maximum compensation for your losses.
Contact Fraigun Law Group Today for Help With Employer Retaliation Claims in Studio City
The team at Fraigun Law Group firmly believes that workers shouldn't have to choose between obeying the law and keeping their jobs. Our team believes that every employee in Studio City deserves a safe work environment free from discrimination and harassment. If you suspect you have been subjected to retaliation, you should document the incident as much as you can. Speak with an experienced employer retaliation lawyer at Fraigun Law Group to secure the compensation that you rightly deserve. Call Fraigun Law Group today at 818-981-1800 to handle your employer retaliation lawsuit in Studio City, CA!