Losing a job can be scary. Trying to pay bills while not earning an income can lead to stress and anxiety. In California, employment can be terminated by the employer or the employee without penalties. However, California employers cannot end a worker's employment for illegal reasons such as discrimination, harassment, or retaliation. Additionally, an employer cannot terminate an employee in violation of the terms of their employment contract. If you have questions about your recent firing, reach out to a Los Angeles sexual harassment lawyer for help.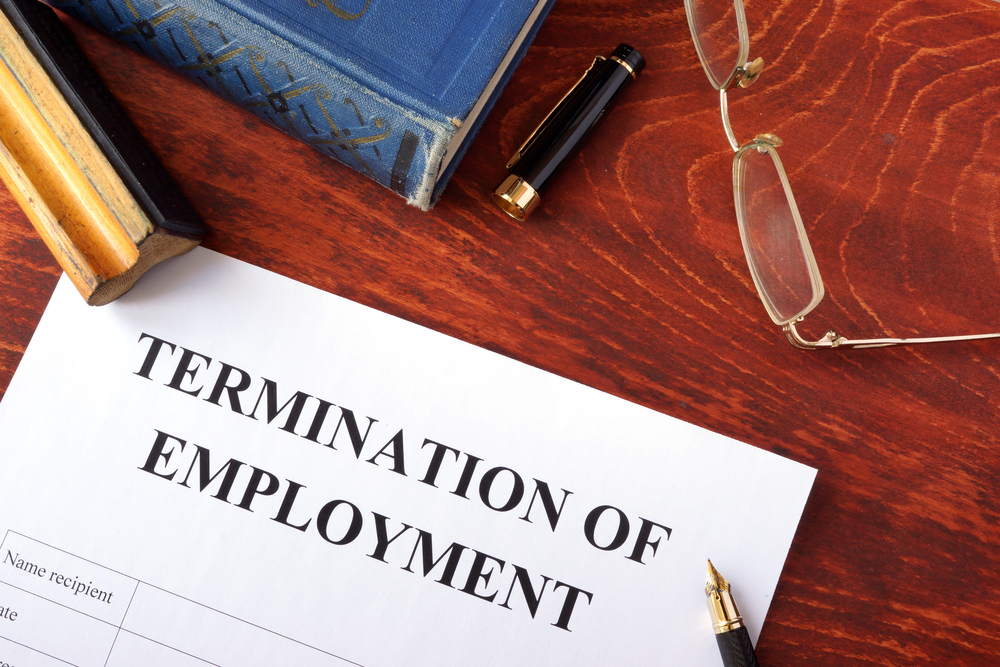 Schedule a Free Case Evaluation With a Wrongful Termination Attorney in Los Angeles
If you have experienced wrongful termination, a Los Angeles employment lawyer can help you obtain justice. At Fraigun Law Group, we believe workers deserve fair treatment and compensation at work. We know the state employment laws in California, and we can help you recover lost wages, damages, and other benefits you have lost due to your wrongful termination.
What is an "At-Will" Employee?
The majority of California employees are considered "at-will" employees. The employment continues at the will of both parties. Under an at-will employment contract, the employee and employer have the right to end the working relationship at any time. They are not required to give a specific reason or provide advance notice. An employer can fire an employee anytime and for any reason, as long as that reason is not illegal. An employee can also leave their employment anytime and for any reason that does not violate an existing law or contract.
Are there Exceptions to the Employment-at-Will Doctrine?
There are many exceptions to the at-will doctrine. For example, California employers cannot terminate employment based on the employee's age, race, religion, sex, or other legally protected personal qualities. Employees cannot be fired because they complained of illegal conduct or are a "whistleblower." They cannot be fired because they complained of an unsafe work environment.
How Do I Know if I am the Victim of Wrongful Termination?
The term "wrongful termination" describes any situation in which an employer fires an employee illegally. California has strict laws that protect employees from being fired because of illegal harassment, discrimination, or retaliation for pursuing a legal claim against an employer.
Many employees are fired for unfair reasons. However, not every unfair termination rises to the level of an illegal, wrongful termination. For a termination to qualify as wrongful, the employee must prove that the employer fired them for an illegal reason.
Wrongful Termination Is an Unfair Workplace Practice 
Have you been terminated from your job recently? Do you suspect or know that you were terminated for an unlawful reason? If so, it is important that you reach out to an attorney as soon as possible.
There are many possible grounds for a wrongful termination case, including the following:
Discrimination based on an employee's membership in a protected class
Complaining of a hostile work environment
Retaliation for filing a workers' compensation claim
Retaliation for filing an anti-discrimination or anti-harassment claim
Retaliation for taking protected family or medical leave
Retaliation for reporting wage and hour disputes or unpaid overtime
Terminating an older worker's employment to replace them with a younger worker who will work for less pay
Retaliation for complaining of an unsafe work environment
What Should I Do If My Wrongful Termination Violates My Employment Contract?
If you signed an employment contract, your employer cannot terminate your employment in violation of that contract. For example, if you sign a contract for two years and your employer fires you without cause after only one year, you may have a valid legal claim for breach of contract.
Some employment agreements are unwritten and instead based on what your employer does, says, or implies. These contracts can be valid, but more difficult to prove.
Wrongful Termination Due to Unlawful Discrimination
Under California law, at-will employees are safe from wrongful termination due to discrimination. The California Fair Employment and Housing Act (FEHA) makes it illegal for any employer with more than five employees to fire an employee solely because of their color, race, ethnicity, nationality, pregnancy, religion, gender, age, or disability. You can speak with a Los Angeles wrongful termination lawyer to determine if you have a valid claim.
Wrongful Termination Due to Retaliation
Under California law, an employer cannot retaliate against workers who take a "protected act" under the law.
The employee has to prove that they were engaging in a "protected act" and the employer retaliated against them for it.  The proof must also include how retaliatory action affected their job through negative reviews, demotions, or salary decreases.
Employers Cannot Violate Public Policy By Terminating an Employee's Employment
Employers are not allowed to violate public policy when firing workers. For example, they cannot fire a worker for taking time off to vote, serving in the military, serving on a jury, being a member of the National Guard, or for complaining of illegal conduct or an unsafe work environment (there are many other protections under the law).
Additionally, employers cannot retaliate against whistleblowers who report when a company is doing something illegal. For instance, a worker has the right to file a complaint to the Occupational Safety and Health Administration (OSHA) if their work conditions are unsafe. An employer cannot fire an employee for reporting a safety violation, discrimination, or retaliation.
How Can I Tell if My Termination Was Illegal?
With all the many different exceptions and different state laws at play, you may wonder how you can tell if you have a valid claim. Wrongful termination laws can be complicated. The best way to determine whether you have a valid claim is to speak to an experienced employment attorney. After talking to you and asking questions about your case, an attorney can help you understand whether your employer may have violated one or more employment laws and engaged in wrongful termination.
What Steps Should I Take After a Wrongful Termination? 
The steps you take after a wrongful termination are critical because they can help or hurt your legal claim. Speaking to an attorney as soon as possible after you have been terminated is essential. The sooner your attorney can investigate your case and gather evidence on your behalf, the better. The following are some important steps to take right away if you believe you have been wrongfully terminated.
Document Everything: Have documented proof like instances of discrimination, sexual harassment complaints, or anything else that may be relevant to the case. A Los Angeles sexual harassment lawyer can tell you how and what to document to bolster your claim.
Talk to a Lawyer: It is vital to contact a Los Angeles wrongful termination lawyer who can represent you in a court of law. A wrongful termination lawyer in Los Angeles knows employment law and can help you obtain justice. Trying to pursue a wrongful termination claim on your own will be exceedingly difficult. Seek legal advice and know what to expect from your wrongful termination claim.
Avoid Social Media: Making posts online about discrimination or firing can work against you in court. Keep off social media as much as possible, and refrain from having any online conversations about the company or employer.
Does Replacing Me With a Younger Worker Qualify as Discrimination?
Yes, replacing an employee who is over 40 years old with a younger employee may be unlawful age-based discrimination. Employers cannot terminate an employee based on their age. If you can prove that you were fired due to age discrimination and that your employer hired a younger and less experienced employee to fill your position, you may have a valid claim.
Do I Qualify for Unemployment Benefits if I Have Suffered Discrimination?
In order to qualify for unemployment benefits, you will need to be out of work due to no fault of your own. For example, if your employer told you that you were fired for economic reasons like layoffs, a lack of work, or becoming redundant, you qualify for benefits. If you have been fired because of discrimination, you would also likely be entitled to benefits.
Does Breach of Contract Qualify as Wrongful Termination?
No. Breach of contract is a different theory of liability. However, cases often have both – wrongful discrimination and breach of contract claims.
How Much Compensation Will I Get for a Wrongful Termination?
The good news is that a successful wrongful termination claim may enable you to be awarded compensation. The amount of compensation ultimately paid out in a wrongful termination claim depends on several factors, including an employee's salary prior to the firing. Victims of wrongful termination can pursue the following types of compensation:
Lost wages: Workers are entitled to wages they would have earned if they had not lost their jobs. This amount is money earned though not received by the worker.
Lost benefits: Workers lose benefits such as dental insurance, pensions, stock options, and retirement benefits like 401Ks. You may receive compensation for such lost benefits.
Pain and suffering: Sometimes, an employer's actions can lead to mental health strife for the employee. In cases where a termination leads to stress and depression, a worker can sue for pain and suffering. A psychiatrist must verify the mental illness.
Punitive damages: Punitive damages are available in wrongful termination lawsuits. Workers can obtain these awards in the most egregious cases. Punitive damages punish the employer as a lesson to others who may engage in such behavior.
Attorneys' fees: Recover the amount of money you spend on an attorney.
Why Should I Hire Fraigun Law Group?
When you are wrongfully terminated, you lose your ability to earn an income and support yourself and your family. This can be a devastating blow, and it can set off a lifetime of financial hardship. You are likely concerned about covering your daily expenses, and you may wonder whether you can afford to hire a wrongful termination lawyer in Los Angeles. The truth is, you cannot afford to sit idly by when your livelihood has been wrongfully taken from you. You need  an attorney with the experience or skills necessary to help you get the compensation you deserve.
Fraigun Law Group takes cases on a contingency basis (Fraigun Law Group gets paid for their work when and if they get the client a recovery). When you work with the Los Angeles wrongful termination attorney at Fraigun Law Group, you can rest assured that we will carefully evaluate your case and determine the best legal strategy as to how to proceed.  Our in-depth knowledge of California employment laws allows us to pursue a full and fair amount of compensation on your behalf.
Discuss Your Wrongful Termination Case With a Los Angeles Attorney Today
If you have been wrongfully terminated from your job, it is crucial that you understand your legal rights. Whatever the illegal grounds were for your termination, you deserve justice and repayment for the losses you have suffered. California employment laws protect workers against exploitation and unfair treatment from their employers.
At Fraigun Law Group, we have years of experience successfully handling employment cases like yours. Get started today by speaking to a Los Angeles wrongful termination attorney about your legal options.