Gender discrimination in the workplace is a type of discrimination based on an individual's sex or gender. This can include disparities in pay, not giving promotions or raises to qualified women, harassing someone because of their gender, not giving jobs to candidates from the LGBTQ community, and other forms of unfair treatment.
While it is illegal to discriminate against someone based on their sex, this type of discrimination continues to be prevalent. Some employers may make decisions based on stereotypes or sexist attitudes, while others may deliberately discriminate against one sex in order to give preferential treatment to the other.
Either way, gender discrimination can create a hostile work environment and cause economic hardship for those who are affected by it. Discuss your potential claim with a Van Nuys Gender Discrimination Lawyer today to receive the compensation you deserve.
If you believe that you have been the victim of gender discrimination in the workplace, it is important to speak up and take action. Get in touch with Fraigun Law Group at  818-981-1800 and share your story with our top employment law attorney in Van Nuys, CA. We offer a free initial consultation!
How to Identify Gender Discrimination in Your Workplace
In many cases, gender discrimination is overt, such as when an employer explicitly refuses to hire or promote someone based on their gender. Other times it is more subtle, such as when women are given lower-level tasks or assignments that are less challenging or interesting than those given to their male colleagues.
There are also cases when those who identify as transgender or other employees from the LGBTQ community may not get a job even though they are equally capable or experienced for the job role. Many employers also don't promote them or raise their salaries for years. Apart from these types of discrimination, there are many cases of sexual harassment of women in the workplace. All of these forms of discrimination can have a significant impact on the employee's ability to succeed professionally.
You should pay close attention to the way your boss treats everyone in the workplace. If you notice a pattern of inequitable treatment, talk to a trusted supervisor or human resources representative about your concerns. On the other hand, if you are a victim, you should talk to one of our lawyers. We will investigate the case and make sure that you get your deserved justice.
Importance of Hiring a Van Nuys Gender Discrimination Lawyer for Your Gender Discrimination Claim
Anyone who has faced gender discrimination in the workplace knows how difficult it can be to combat such treatment. Not only is it emotionally draining, but victims often face daunting odds when taking on their employer.
Fortunately, there are experienced lawyers at Fraigun Law Group who specialize in this area of the law and who can level the playing field. Here are some reasons why you should consider hiring our lawyer to fight against gender discrimination in the workplace.
Knowledge
Our lawyers know the applicable laws inside and out. The landscape of gender discrimination law is constantly changing, and it can be difficult to keep up with the latest developments. They are up-to-date on the law and will know how to use it to your advantage.
Investigating Your Case
Our attorneys can investigate your claim and gather evidence. In many cases, gender discrimination is not immediately apparent. They know how to conduct a thorough investigation to uncover instances of discrimination that may have otherwise gone unnoticed.
Help With the Legal Process
Our Van Nuys gender discrimination lawyers and litigation team can help you navigate the legal process. From filing a complaint to going to trial, there are many steps involved in combating gender discrimination in the workplace. They will guide you through each step of the process and ensure that your rights are protected every step of the way.
Know Your Rights
In the United States, federal and state laws prohibit employers from discriminating against employees on the basis of sex, gender, or sexual orientation. The Equal Employment Opportunity Commission (EEOC) is the federal agency responsible for enforcing these laws. In California, the Fair Employment and Housing Act (FEHA) provides additional protections against discrimination in the workplace.
Under the FEHA, it is illegal for an employer to discriminate against an employee on the basis of sex, gender, or sexual orientation. This includes discrimination in hiring, firing, promotions, and other terms and conditions of employment. Employees who believe they have been the victim of discrimination can file a claim with the EEOC or FEHA.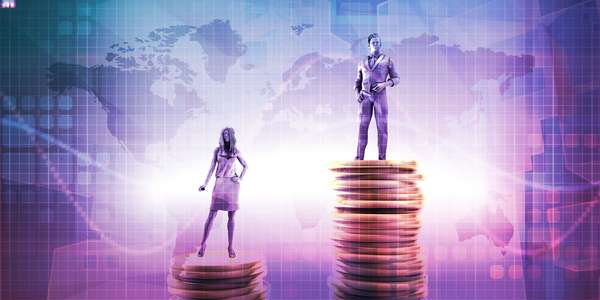 Our Process for Handling Gender Discrimination Cases
When an employee experiences gender discrimination at work, it can be a difficult and confusing time. Luckily, we specialize in this area of law and can help you fight for your rights. Here are the three steps of how our Van Nuys gender discrimination lawyers would approach a gender discrimination case:
Initial Discovery
First, the lawyer would collect all evidence of discrimination, including any emails, text messages, or documentation of discriminatory behavior. This evidence will be important in proving that discrimination occurred.
Subpoena Witnesses
Next, the attorney(s) would interview witness(es) that were aware of the discrimination. Often, these people may have even been present when the discriminating acts occurred. These witnesses can provide valuable testimony about what they saw or heard. This will often result in witnesses being "served" an official subpoena.
File a Lawsuit
Once they have gathered enough evidence, a lawsuit will be filed on behalf of the employee. This lawsuit will allege that the employer engaged in gender discrimination, which violated the employee's civil rights. The lawsuit that our Van Nuys gender discrimination lawyer submits will seek damages for the harm that was caused by the discrimination.
When Should You Hire a Van Nuys Gender Discrimination Lawyer?
The answer may vary depending on the circumstances, but there are some general guidelines to keep in mind.
First and foremost, it is important to act quickly. The sooner you take action, the easier it will be to gather evidence and build a strong case. Additionally, it is important to consult with an experienced attorney who can provide guidance and advice throughout the process.
When you work with us, it's our responsibility to ensure that everything goes according to plan. From preparing the court's paperwork to finding pieces of evidence against the offender, our Van Nuys gender discrimination lawyers will do everything in our power to win the case.
Why Choose a Van Nuys Gender Discrimination Lawyer with The Fraigun Law Group?
Here are a few reasons why you should work with us:
It is important to find a lawyer who has experience in handling gender discrimination cases. At Fraigun Law Group, our lawyers have years of experience and can help you at every stage. They not only fight the case on the client's behalf but also comfort the client whenever required.
You will feel comfortable communicating with a Van Nuys gender discrimination lawyer from our firm. This is important because you will need to discuss sensitive information with them.
We also represent all individuals that identify as members of the LGBTQ community when it comes to gender discrimination issues. Many firms don't. Our vision is that of an equal world and that's why we work with anyone who faces gender discrimination in the workplace.
Finally, we don't charge a fortune for our services. Our goal is not to break your bank. We don't take advantage of your situation, and we promise not to overcharge you egregiously.
Contact Our Van Nuys Gender Discrimination Lawyers for a Free Case Review Today!
Discrimination in any form is wrong, but when it comes to the workplace, it can be especially damaging. It's important to have an experienced lawyer on your side who understands the law and can help you fight for your rights.
If you feel that your boss or manager discriminates against employees based on their gender or if you were deprived of your rights because of your gender, don't hesitate to reach out to an experienced lawyer in Van Nuys, CA.
The team at Fraigun Law Group has years of experience helping victims like you get the justice and compensation they deserve. Contact us today at  818-981-1800 for a free consultation. Allow our Van Nuys gender discrimination lawyers help you take the first step towards getting your life back on track. We promise to make the offender pay because we don't tolerate discrimination of any kind, anywhere.