Age discrimination is one of the most pervasive yet overlooked problems in workplaces across the state and the country. This is the act of treating workers less favorably based on their age. The Age Discrimination in Employment Act of 1967 (ADEA) offers legal protection to job candidates and employees aged 40 and above against age discrimination. However, thousands of employers continue to engage in discriminatory conduct against this group each year.
Age discrimination not only makes it harder for older professionals to keep their jobs but also to find new ones. If you've been the victim of age discrimination, you need justice and financial compensation for your damages. Our experienced Studio City age discrimination lawyers at Fraigun Law Group can offer the necessary legal assistance.
Call us today at 818-981-1800 to set up a free initial consultation with a top employment law attorney in Studio City.
Age Discrimination Statistics
With more and more adults choosing to work well beyond their retirement age, reports have revealed that over 20% of American workers are aged 55 and above. Sadly, this has only seen a rise in the number of cases of age discrimination.
According to a 2018 AARP study, two out of three workers aged between 45 and 75 have seen or experienced some form of age discrimination at work. And for most job applicants above the age of 35, age discrimination is one of the biggest obstacles to getting hired. On average, it will take a job applicant aged 55 or above three months longer to get hired than a younger applicant.
Age discrimination is exceedingly rampant in the technology and entertainment industries.
Causes of Age Discrimination in the Workplace
Stereotyping is one of the most common causes of age discrimination in the workplace. This is whereby an employer makes assumptions about an applicant's or employee's ability to perform their job well due to their age.
Also, with the hype surrounding the 'millennial' employee, older workers are commonly perceived as having out-of-date skills and less adaptive to important modern technology.
Another common cause of age discrimination is greed. Most notably, employers view younger employees as more productive and much cheaper in terms of wages.
Lastly, there is the fear that an older employee won't be with the company for long or may cost the company more in terms of absenteeism and medical expenses.
What Constitutes Age Discrimination at Work?
Age discrimination in the workplace comes in many different forms and may be subtle or blatant.
Before delving further, it is important to note that the Age Discrimination in Employment Act of 1967 (ADEA) only offers legal protection to job candidates and employees aged 40 or above. Additionally, it only applies to local, state, and federal agencies, employment agencies and labor organizations, and private companies with 20 or more employees.
With that being said, age discrimination at work often involves:
Workers 40 years or above getting fired or laid off because of their age. An employer may also try to pressure you to retire early.
An applicant 40 years old or above not being hired due to their age. In a 2017 study, 20% of job applicants were asked inappropriate questions about their age during an interview.
Employees 40 years and above being passed over for promotions, which go to the younger and less qualified employees.
Employers not providing training to older employees considered to be close to retirement age.
Employees aged 40 years and above getting demoted or having their hours cut because of their age.
An employee 40 years old or above getting less favorable job assignments due to their age.
An employee 40 years old or above being paid less or not receiving pay raises as much as or as often as younger colleagues. Discrimination can also come in the form of inferior benefits.
Workplace policies and practices that are different for employees 40 years old or above due to their age.
Fundamentally, any action by an employer or supervisor that demonstrates unfavorable treatment towards an employee aged 40 and above based on their age will amount to age discrimination.
If you've experienced any of the above scenarios, you may have grounds to file an age discrimination claim. Reach out to an experienced Studio City age discrimination attorney as soon as possible for expert legal counsel.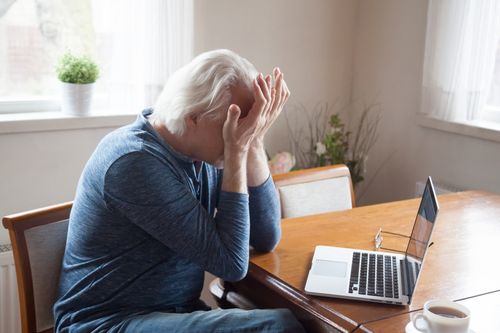 How Is Age Discrimination Proven?
Proving age discrimination at work can be difficult, especially considering that employers guilty of this misconduct often cover up their true motives using other more seemingly legitimate reasons like company reorganization, poor employee performance, downsizing, or reductions in the workforce.
However, even with the lack of direct and clear evidence of age discrimination, an experienced age discrimination attorney can help to prove age discrimination against you via circumstantial and indirect evidence.
Here are some forms of evidence that may help to prove age discrimination against you in the workplace:
Overt remarks and demeaning jokes by your supervisor or employer about your age and appearance.
A hiring process heavily skewed towards younger applicants.
Older employees being replaced by younger employees who are less or, at best, equally qualified for the position.
Older employees being excluded from important company meetings, training programs, and meaningful growth opportunities.
The older population of workers bearing the brunt of layoffs and reductions in the workforce.
Evidence showing older employees being unfavorably considered in terms of pay, benefits, and promotions.
The existence of workplace rules, policies, and practices that are more favorable towards the younger employees.
What Is Age-Based Harassment?
Under federal regulations, age-based harassment is classified as a form of age discrimination against employees 40 years old or older.
It occurs when an employee (40 years or older) is subjected to unwanted conduct, which creates an offensive, hostile, intimidating, humiliating, or degrading working environment for them and hampers their ability to perform their work. The most common form of age-based harassment is derogatory or offensive comments about an individual's age.
It is important to note that the law doesn't outrightly prohibit offhand comments, simple teasing, and isolated minor incidents. The illegal element comes into the picture when the harassment is so rampant or severe that it creates an offensive or hostile working environment. In this case, the harasser can be a co-worker, supervisor, employer, or a third party who isn't an employee of the employer, for example, a customer.
The company has a duty to not create or allow for the existence of an offensive or hostile working environment. As a result, the individual harasser, as well as the company, can be held liable in an age harassment claim.
What Should You Do About Age Discrimination at Work?
If you believe that you may have a valid claim for age discrimination, there are several steps you should take.
Keep a record of the discrimination you have experienced in a journal at home.
If there is a procedure in the employee handbook for reporting discrimination and harassment, follow it.
If there is no set procedure, make a written report to a supervisor or someone in human resources.
Keep copies of any emails or documents that are harassing or discriminatory.
Keep copies of all emails and documents you receive related to your complaint.
Do not quit.
Contact a lawyer.
Are There Time Limits for Filing an Age Discrimination Lawsuit?
As of January 1, 2020, victims of age discrimination and harassment in the workplace have 3 years to file an official with the Department of Fair Employment and Housing (DFEH). You must file an official complaint before you can proceed with a lawsuit.
Get in Touch With an Experienced Studio City Age Discrimination Lawyer Today!
If you believe that you or someone close to you has been being discriminated against or treated unfairly at work or when applying for a job as a result of their age, you need to reach out to an experienced Studio City age discrimination lawyer as soon as possible.
Our capable team at Fraigun Law Group will assess your case, advise you on the best course of action, and help to effectively prove your case and secure justice and financial compensation. Call us today at 818-981-1800 to schedule a free initial consultation.